Experiencing Relationship Difficulties?
Whether you are dealing with repeated arguments or conflicts, or are feeling lonely and unseen. Ally is self-guided couples counselling, here to help you.
This is Ally
Relationship Analysis

Access your relationship analysis and find out what your relationship needs right now.

Follow your plan

Be guided through exercises that strengthen and deepen your relationship.

Build healthy habits

Experience how new ways of behaving have a positive effect on your relationship and your own well-being.

Spark curiosity

Rediscover each other with exciting and unexpected conversations.
"

Great to be reminded of what we like and appreciate about each other – it has brought us closer together.

"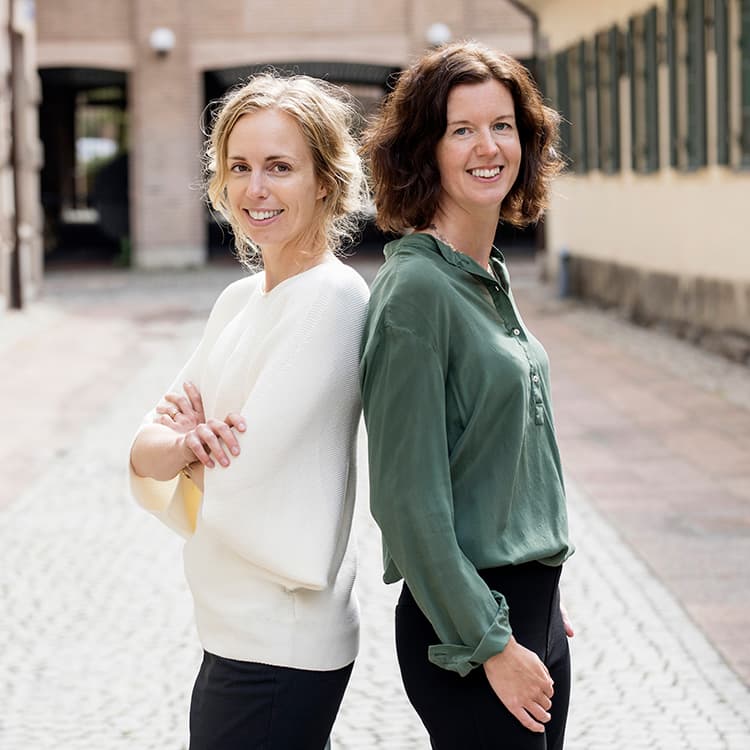 We are Clara and Helga, licensed psychologists and the creators of Ally Couples. With Ally, we empower you with the tools and guidance that you need to strengthen your relationship! Ally is built on scientific methods from couples therapy.
Why Ally?
Gain better understanding of how your relationship is doing in different areas
Get closer to each other and increase your intimacy
Reduce misunderstandings and conflicts
Improve your communication and understanding of each other
Get started with Ally!
Answer questions about how it feels in different areas of your relationship right now. Your answers will be displayed as a personal relationship analysis.
Be guided through exercises where you learn to communicate better, increase intimacy, and reduce conflicts. Invite your partner to do the exercises together, or get started on your own.
Build positive relationship habits and experience how new ways of acting have a positive impact on your relationship and your own well-being.
Rediscover curiosity for each other through exciting, new conversations.
Try 7 Days For Free
Strengthen Your Relationship With Ally
Too many couples are distressed in their relationship, and too many couples separate. Ally is here to change that! With Ally, you gain insight into what your relationship needs right now, develop your relationship skills, and revitalize curiosity and conversation! Ally is developed by licensed psychologists and is built on scientific methods that work.
Try 7 Days For Free